6 Best Clothing Shops and Boutiques in Cincinnati, OH: Explore These Top Spots!
When you want to shop for clothes and accessories that are comfortable and on-trend in the Cincinnati, Ohio, area, you have plenty of options. From adorable sundresses to wear when attending a summer music festival to gowns perfect for a night on the town, you'll find just what you're looking for at these six clothing shops and boutiques in and around Cincinnati, Ohio.
Miller St. Boutique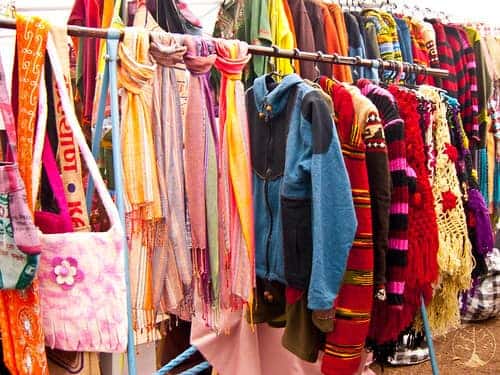 You'll find bright, cheerful, and stylish clothing and accessories at Miller St. Boutique. Local artists make a majority of the pieces you find here, and shopping at this store helps to support these artists.
The team at Miller St. Boutique strives to provide women with timeless yet modern wardrobe pieces that they'll want to wear time and time again. From oversized sweaters that pair perfectly with jeans during the cooler months to cute floral shirts paired with light-knit tops for warm days, you can find just what you want. To complete your outfit, add a refined kimono jacket or bohemian-style fringed sweater.
Accessories help tie any outfit together. At Miller St. Boutique, you can find colorful beaded bracelets, necklaces, earrings, personalized jewelry, as well as pretty scarves and gloves to express your unique personality. Miller St. Boutique is a great place to pick up cheery home decor items, find gifts for anyone on your shopping list, and personal care items to add to your self-care routine.
Location: 702 Niles Road in Fairfield
Call: 513-829-0432
Symmetry Boutique & Gallery
Symmetry Boutique & Gallery offers shoppers home decor, art, accessories, and apparel made in the Americas by local artists. You'll appreciate the high-quality clothing line that comes from Canada, Sympli, that Symmetry Boutique & Gallery carries. This casual women's clothing collection features timeless, yet contemporary pieces that fit any shape effortlessly. Accessorize your Sympli apparel with tasteful pieces of jewelry from the Patricia Locke collection. These striking pieces embody self-expression with a feminine and elegant touch.
Location: 1000 Symmes Road in Fairfield
Call: 513-844-2787
The Most Beautiful Thing in the World Is
The eclectic boutique, The Most Beautiful Thing in the World Is, carries high-end clothes, shoes, handbags, and jewelry from upcoming, trendsetting designers. Whether you want classic and timeless blouses, slacks, and pumps, or edgy dresses, skirts, and chunky boots, you can find a wide assortment of artfully designed pieces.
The Most Beautiful Thing in the World Is also offers exotic fragrances to wear, jewelry pieces that make perfect gifts, and cozy jackets and sweaters to keep you warm. If you're planning an evening out at a theater around Cincinnati, find the perfect outfit and accessories to wear when you shop at The Most Beautiful Thing in the World Is.
Location: 1411 Vine St. in Cincinnati
Call: 888-662-8737
ScarlettGrace Boutique
ScarlettGrace Boutique carries trendy clothes with a flirty twist that any woman will feel confident wearing. The apparel you can find at ScarlettGrace Boutique is stylish, affordable, and made with high-quality materials.
Clothing items include dresses with ruching to accentuate your waist, frilly tops that look cute with jean shorts, and loungewear you'll want to wear all day long. You can also find adorable baby clothes to give as presents to your own baby or to give to a friend for her baby shower.
Whether you pick a casual outfit to wear on the weekends or a sassy ensemble for a night of dancing, you'll want to finish the clothes with fun accessories. Add hoop earrings to your ears, wrap a choker necklace around your neck, or toss a Fedora hat on your head.
Location: 7556 Gibson St. in Liberty Township
Call: 859-536-2790
Sloane Boutique
Sloane Boutique is the place to shop for fashion-forward clothes and accessories. The team at Sloane Boutique prides itself in offering women's items from designers such as Ali Golden, Commando, and Soko. They carry clothing styles that have an edgy touch with a feminine quality that help create a modern look.
You can shop for racy dresses with peek-a-boo cut-outs, elegant maxi dresses with bell-shaped sleeves, or flowing sundresses with vibrant colors. Bottoms range from boot-cut jeans to sophisticated wide-leg pants. Sloane Boutique offers skirts elegant enough to wear to the theater or ones that have a retro feel ideal to wear to any fun event.
Of course, you'll want to stock up on hip accessories to complement your outfits. You can pick up pieces of gold jewelry that can brighten your skin tone, fashion scarves to add flair to your ensemble, and shoes and handbags to color match your wardrobe. Wearing designer clothes and accessories from Sloan Boutique are perfect when you're meeting friends or family for brunch in Cincinnati.
Location: 1216 Vine St. in Cincinnati
Call: 513-579-8111
Boutique Cala
At Boutique Cala, you'll find well-designed women's clothing, stylish home decor accents, and artful accessories made sustainably. This shop carries striking apparel from designers with the vision to promote fashion-forward clothing in a responsible way. You can find clothing like a mid-length button-up dress with puff sleeves that takes you from the office to the nightclub. When you're heading out to have coffee with friends or running errands, you'll find a variety of jeans, frilly shorts, and hip tops to create a trendy, casual outfit.
Fanciful accessories include woven or clay polymer earrings, macrame handbags, and silk scarves. You can also give your home a bohemian feel with hanging plant holders, handcrafted clay pots, and wall hangings made from 100% cotton fibers. Boutique Cala is a fabulous shop to find presents for any of the women on your shopping list.
Location: 1321 Vine St. in Cincinnati
Call: 513-404-6872
Are you thrilled with the gorgeous gifts, accessories, and stunning outfits you found at these boutique shops in and around Cincinnati? Which store was your favorite and what did you buy there? Is there a hidden gem of a boutique store that we missed? If so, our team at Performance Toyota would love to know. Feel free to contact us with your recommendation and we'll add it to our list.