Best Cars for Carpooling


With Ohio's first-ever tax holiday for back-to-school shopping beginning August 7th, odds are you are starting to prepare your family for the upcoming school year. Depending on the age of your kids, you'll likely be spending a good chunk of time in the car: runs to school, trips to and from soccer practice, out of town sports tournaments, and late night grocery runs. If you're in the market for a new vehicle to transport you for all those errands, what are the best cars for carpooling.. Minivans, SUVs, or crossovers? Here, we break down the best carpooling options:
Minivans
The quintessential carpool vehicle, for a variety of reasons:
Sliding doors. You'll never worry about your kids hitting a parked car when they fling open the car door. You can open it with the push of a button. Less work for you, less work for the kids.
Low-riding. Minivans are typically closer to the ground, compared to a standard SUV. Meaning your kids can get in and out much, much easier.
Room. Let's face it. Minivans are designed for kids. They're roomy; most fit 7 people with captain seats or 8 with standard rows. Basically, you can fit most of the soccer team, plus their gear, in a van.
Personally, if you're looking for a minivan, we suggest the Toyota Sienna, which was recently ranked the Best Minivan by Parents.com. Looking for a minivan on a budget? We also have a variety of used vans at Performance Toyota.
Large & mid-size SUVs
If you're adverse to a minivan's styling or looking for AWD options, an SUV might be the right choice to haul your family:
Room. In a vehicle like the Toyota Highlander, you can get the a 7-seater with captain seats or the traditional 8. You still have some cargo space in the back, but the ease of folding down the back seats make this kind of SUV great for trips.
AWD. Unlike a minivan, with SUVs you get options for AWD… Cincinnati winters, need we say more?
Sporty. From the look of SUVs to their towing capacity, you'll feel ready for an adventure.
It's no surprise that you've got plenty of options when shopping for SUVs. At Performance Toyota, we recommend the Toyota Highlander for families, or the Toyota Sequoia if you need even more room. Of course, you could also opt for the sportier and more rugged 4Runner or the luxurious Land Cruiser.
Crossovers
If you're just responsible for chauffeuring one or two children, a compact SUV or crossover might work best:
Gas mileage. Compared to the bigger SUVs and vans, you'll be getting much better fuel economy in a smaller vehicle. For example, the Toyota RAV4 gets an estimated 31 mpg on the highway.
Car-like driving. Instead of being built on a truck platform, most crossovers are built on car platforms, meaning a smoother, car-like drive.
Flexibility. With a compact crossover, you'll only have room for 5 people. But the RAV4 backseat can be folded down completely flat to transport large objects. Driving in the city? You'll be able to squeeze into smaller parking spots.
We're pretty partial to the Toyota RAV4 in the compact crossover market, but we carry a variety of used compact SUVs.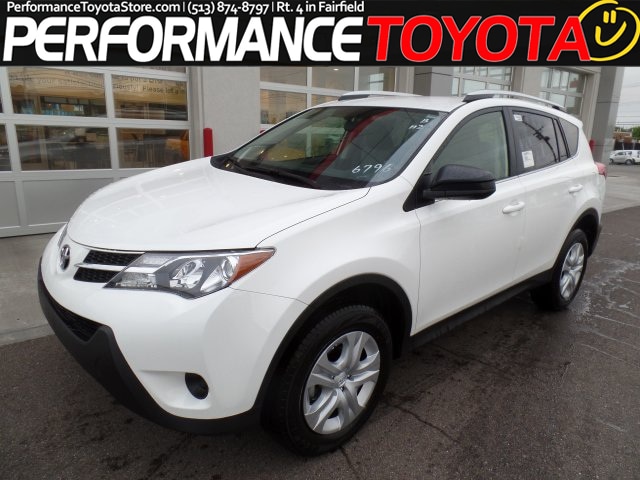 The perfect family vehicle
When looking for a family vehicle, safety and entertainment options should also be at the top of your list; however, these features are available on almost every new minivan, SUV, and compact SUV on our lot. Check out our new Toyota minivans or Toyota SUV inventory near Cincinnati, or stop by our dealership on Route 4 to see our new and used minivan and used SUV inventory in person.

Source: New feed